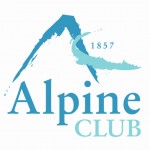 Welcome to Funalps.  Funalps has lists of selected outings in the Mont Blanc region for seven categories.
This site, supported by the Alpine Club, provides an English language doorway to route descriptions on the established www.camptocamp.org site.
C2C is a non-commercial, "wiki" type site, by climbers for climbers.  It has been running for 16 years, (6 years as C2C,) and has over 23000 route descriptions, mainly for the Western Alps. The site is mostly in French and can be awkward for the English language user. Funalps aims to address this problem.
I am retired and living in the Chamonix valley.  My role has been to produce the seven selected outings lists on the Funalps site.  I have provided English translations with links over 95% of the routes in the "Fun Five", "Happy Alpine", Ski Hikes", "Fun Days" and "Huts" categories. The links to English versions for the "Soft Ice" and "Blodigs" lists will be completed before the Winter 2013/14 season.  Simply by clicking on the name of the route in the chosen list you are linked directly to the route description on the C2C site.  The lists also give details of the many relevant published guidebooks.
The categories are:
Fun_Fives:  94 multipitch climbs, usually bolted, all graded F5 and possible to do in a day from the Chamonix valley.
Happy_Alpine:  191 of the best alpine routes in the Mont Blanc and Aiguilles Rouges massifs, up to grade TD-.
Soft Ice:  Selected valley ice climbs in the Mont Blanc region, up to grade 3.
Ski Hikes:  51 of the most popular ski tours, (up to S4) in the Mont Blanc region.
Huts_Bivvies:  A list of all the huts, from the large guarded refuges to the tiny bivouac shelters, to be found in the Mont Blanc massif.
The Blodigs:  A list of sixty two 4000m peaks in the Alps, formed from the original list from K. Blodig amalgamated with the original list from R. Goedeke.
Fun_Days:  A list of scrambles, via ferratas, via cordas, climbing walls and other bad weather ideas to be found in the Mont Blanc region.
AC_Links:  Links to non-commercial mountaineering sites.
 
If you find Funalps useful, it is recommended you register with the C2C site, which is free, quick and easy. This allows you to edit and improve the route descriptions, as well as adapting the interface options to your own needs. The more climbers that contribute the better the site will become.
One of the main aims of the Alpine Club is the dissemination of Alpine route information and to this end it has produced the definitive guidebooks to the Alps for the last 150 years.  By cooperating with Camptocamp, the AC hopes to continue this tradition through the internet.
Regards Gus Morton